Why Do I Need Commercial Flood Insurance in Riverside City?
6/10/2019 (Permalink)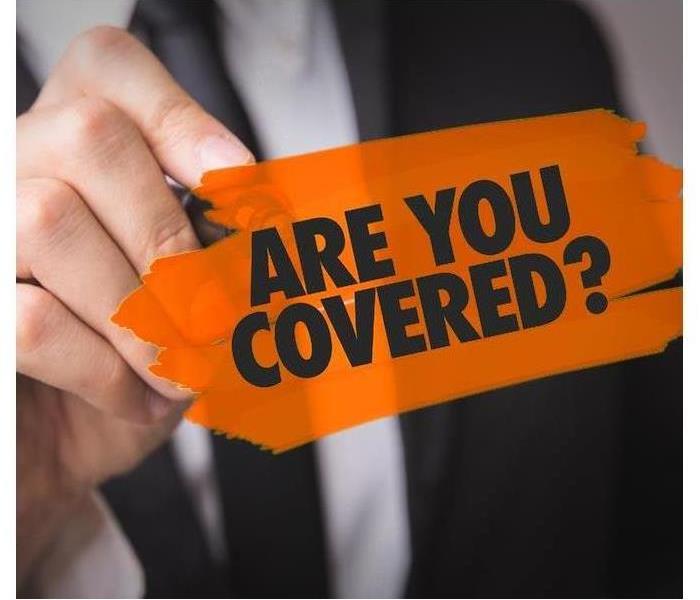 Be familiar with your coverage, talk to your insurance agent regarding your commercial property and flood damage.
You may think you don't need commercial flood insurance, especially if you live in a particularly dry area like Riverside, CA.
You may think you don't need commercial flood insurance, especially if you live in a particularly dry area of Riverside, CA. Yet you'd be surprised by the situations in which flood damage can strike, and leave you high and dry on coverage for damages. So what's the deal with commercial insurance?
To understand floods, you must know what makes a flood different from a rainstorm.
Flood water is defined as accumulating from the ground up, as in the overflow from bodies of water, storm surges, blocked storm drains, and rain or snow melt that inundates ground that is ordinarily dry.
Floods cover at least two properties or an area determined to be at least two acres.
Flood damage is confined to buildings in which water and/or mud flow has infiltrated from the ground.
What Flood Insurance Covers
Insurance policies for floods protect business owners against losses to their buildings and what is stored in them. You may already have a commercial property insurance policy, but this only covers water damage related to burst pipes or other such incidents. When floods happen from storms, melting snow, hurricanes, or other natural disasters, you need a separate flood policy to cover it. This policy will cover floodwater damage to:
Structural damage to walls, floors, and ceilings
Fixtures
Furniture
Inventory
Business property
If a flood affects your property and these items or structures are damaged, then your commercial flood policy will generally cover the cost of replacing them with comparable items up to a certain point. An insurance adjuster will make necessary determinations regarding a claim, and the amount that may be awarded in compensation.
What Flood Insurance Doesn't Cover.
Flood insurance doesn't cover everything, though. Exemptions include loss of use and loss of revenue from having to close the business for any amount of time. If the business is operating with a mortgage from a federally insured or federally regulated lender, carrying flood insurance on the building is required by law. The same is true if the business is operating in an area that has been officially designated as an area at high risk for flooding.
Your policy usually won't cover things such as:
Damaged currency
Mold and mildew damage, particularly if preventable
Economic losses due to business interruption
Cost of temporary premises or housing
Vehicle damage
External property, furnishings, and décor outside the commercial building
Some of these items will be covered under a standard insurance policy for commercial properties.
So I Need Both Flood and Commercial Insurance?
Yes. Commercial insurance covers one type of water damage, while flood insurance covers an entirely different type of water damage. To be safe, especially if you live in an area prone to flooding, high levels of snow melt, or other natural disasters, you should attain both types of insurance. Many insurance companies will provide you with a quote on a package to combine the two, or discuss your options for purchasing each policy separately.
If you experience a flooding in your Riverside commercial building, don't despair, we can help. We can take the stress off you by inspecting the damage, and identify the steps that should be taken depending on the type of damage. We understand insurance policies and work closely with your insurance agent and adjuster. Our goal at SERVPRO of West Riverside City is to make it "Like it never even happened."